Ninja Park Builders was established to build the best Ninja Parks in the world using our years of experience in large scale leisure.
Ninja park builders are THE leading designer and manufacturer of ninja obstacle courses. We have developed a modular interchangeable frame system that can host any one of our 50 ninja features.
All of our ninja equipment, features and components are manufactured in the UK, CE stamped and certified to British standards.
We use the most modern manufacturing techniques which always ensure continuously high quality and safety. The main infrastructure, the aluminium truss system, is fully certified and specifically fabricated for high frequency users . 
Brace patterns are deliberately constructed to withstand loads and forces far greater than that of ninja activity. This robust versatile framework is the foundation of your ninja obstacle course and comes with a 10 year warranty. 
No matter how large or small your premises, we can manufacture a ninja obstacle park specific to your market audience. Our specialist design team are at hand to produce a concept design and 3D layout of your new ninja obstacle course. Utilising the latest CAD software and graphic player technology we can produce life like visuals and video tours for client approval. However, before this is achieved we need to consider all the other factors such as participant age ability property layout and project budgets. We can create a ninja scheme which utilise your colour and branding and ensures complete uniqueness.
Please see below for some examples of our product list.
Ninja Park Builders are constantly designing and developing new and exciting Ninja Park features. To date we have produced over 50 interchangeable concepts, which have been specifically designed to suit a wide range of users with varied ability levels. Our obstacle courses can be aimed at beginner, intermediate and advanced level and be single, double or triple tear.
Horizontal rotating log
Horizontal rotating log with extension arm and foot pads (as seen on TV)
Vertical rotating log (easy and hard)
Floating upper boards
Hang tilt bar
Traverse overhead box (multi-function, rings, hand)
Cargo foam filled assault net
Spiderman wall
Floating doors
Spinning wheels
Balance beams (with optional challenge bags)
Salmon ladder
Cargo net crawl
Padded tube swing
Ring run (hands and feet option)
Pole run
Quad step
Spring loaded mushrooms (various heights)
Angled run walls
Reaction wall (Ninja speed test)
Ring slider
Tilting frames
Pipe slider
Offset padded logs
Monkey bars
Hanging bungee ropes
Conveyor belt
Floating bridges
Warped wall
WANT TO KNOW MORE?
Visit our dedicated Ninja Park Builders website to find out more information. 
Details
Using a hoop in each hand, you will attempt to cross the traverse box as it slightly increases upwards before reaching the middle where it starts to take you downwards again. This is one of the hardest parts of the course and requires upper body strength.
Details
Balance and strength play a key role in progressing through this particular feature.
Details
Holding on to the ropes of each swing and using your feet to keep your balance, you must release one foot at a time whilst moving from one swing to another.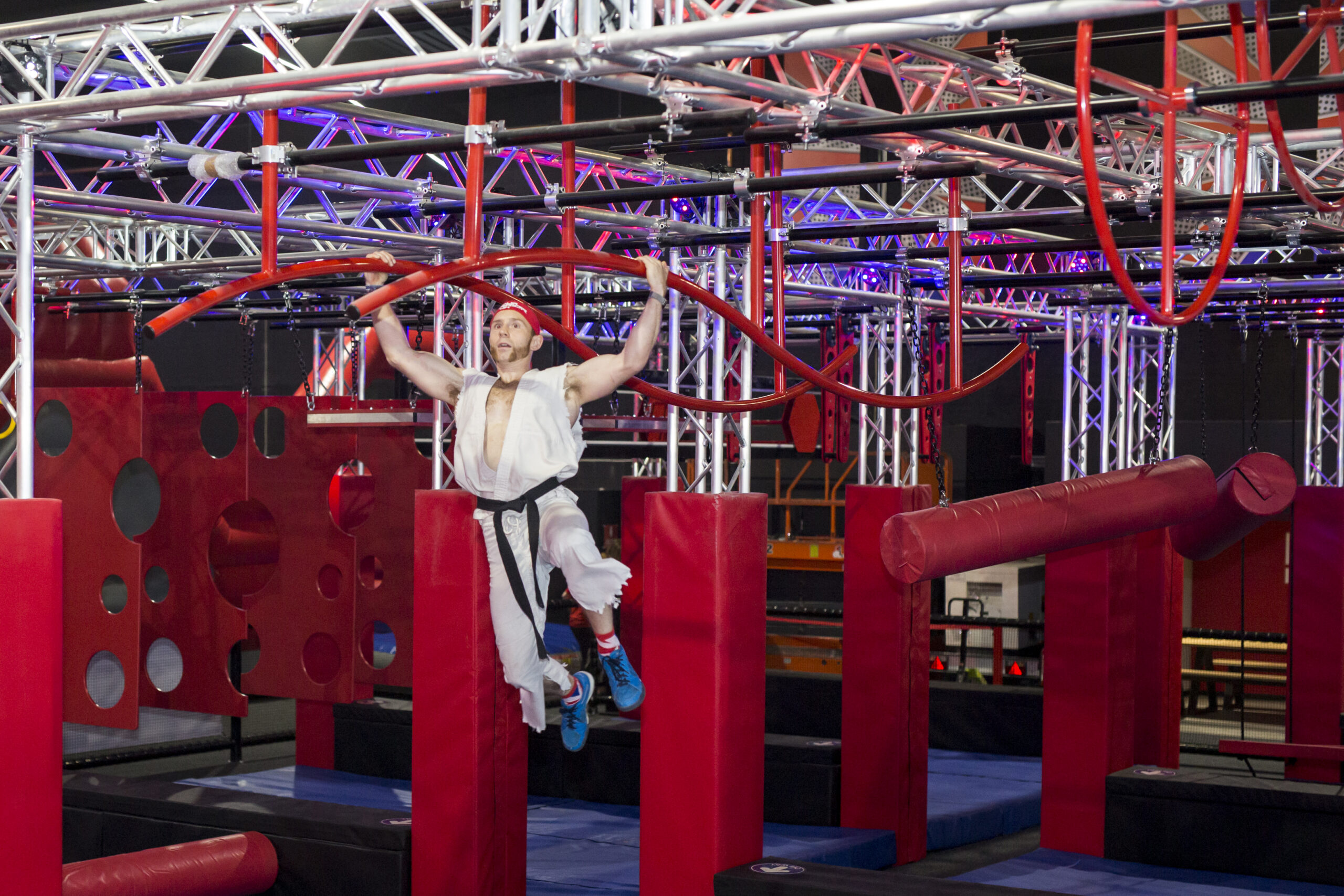 Details
This requires upper body strength and the ability to pull yourself across a warped bar.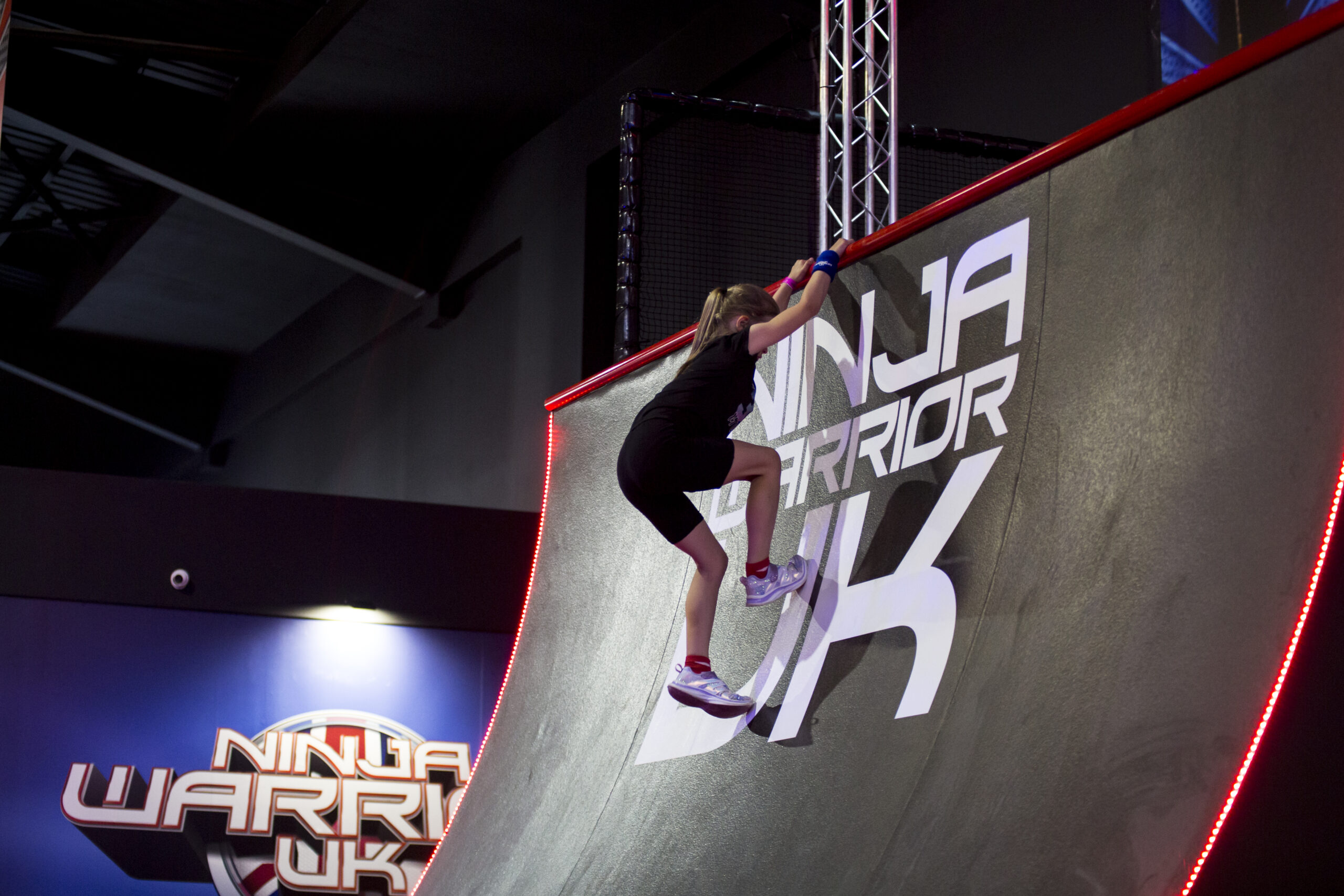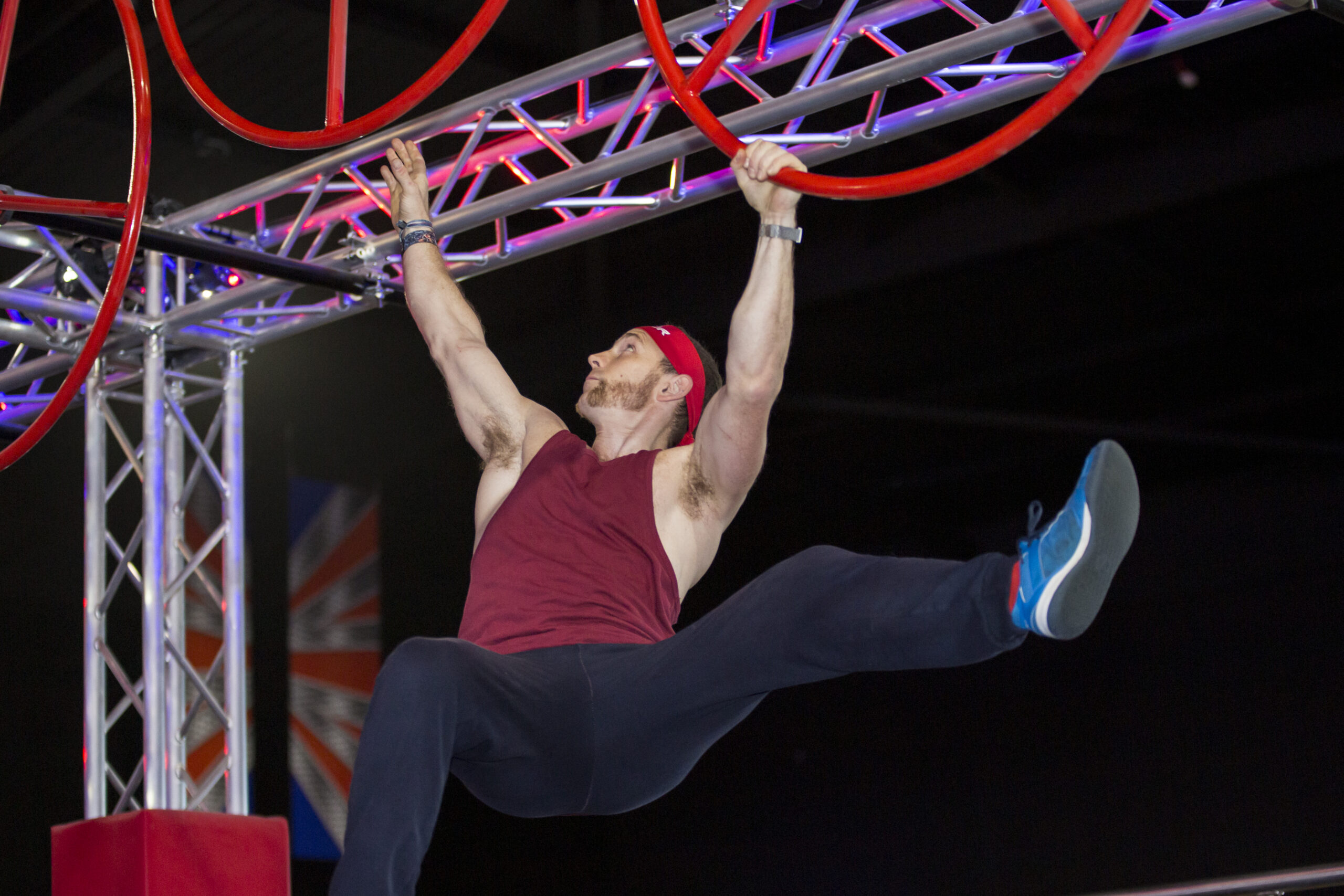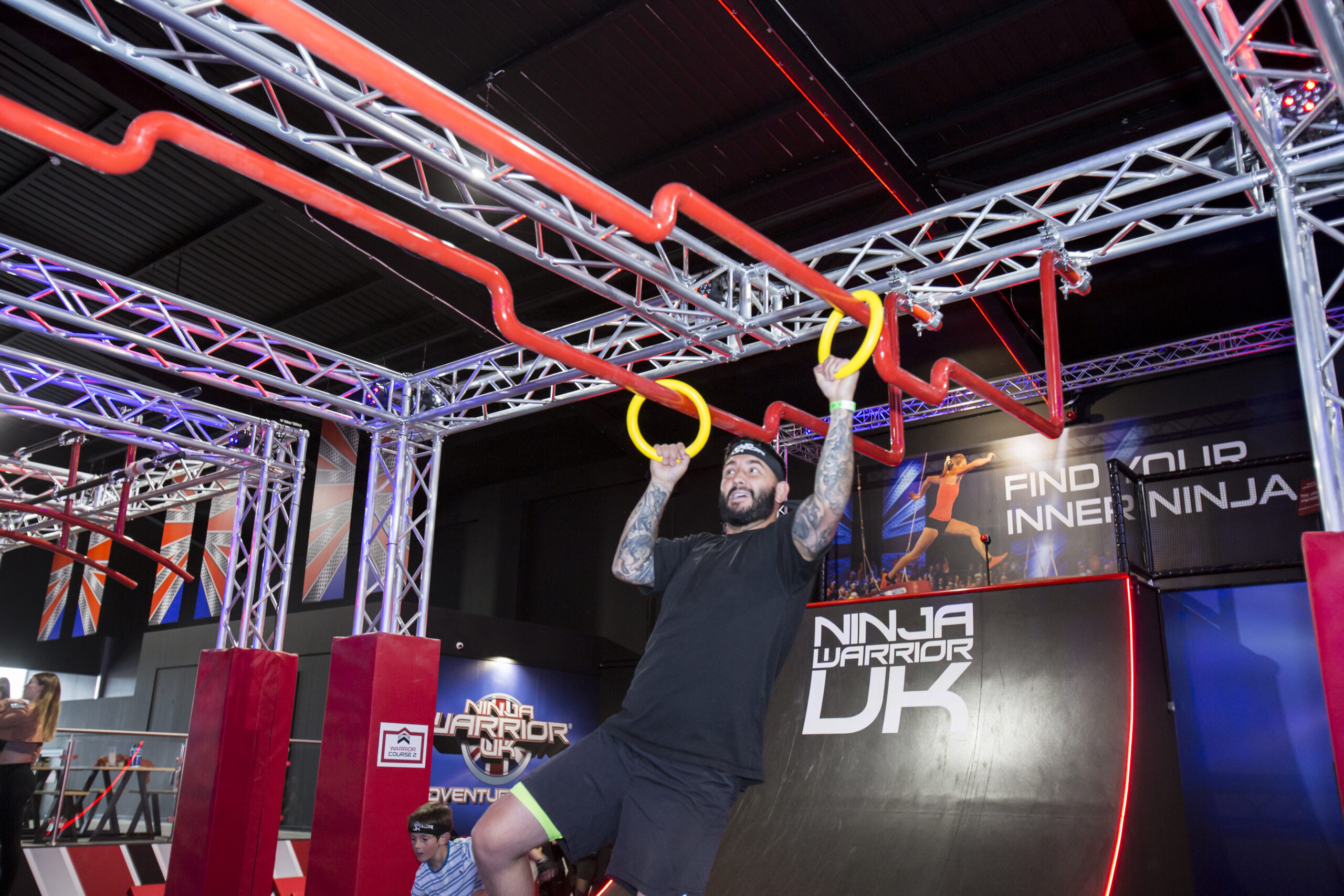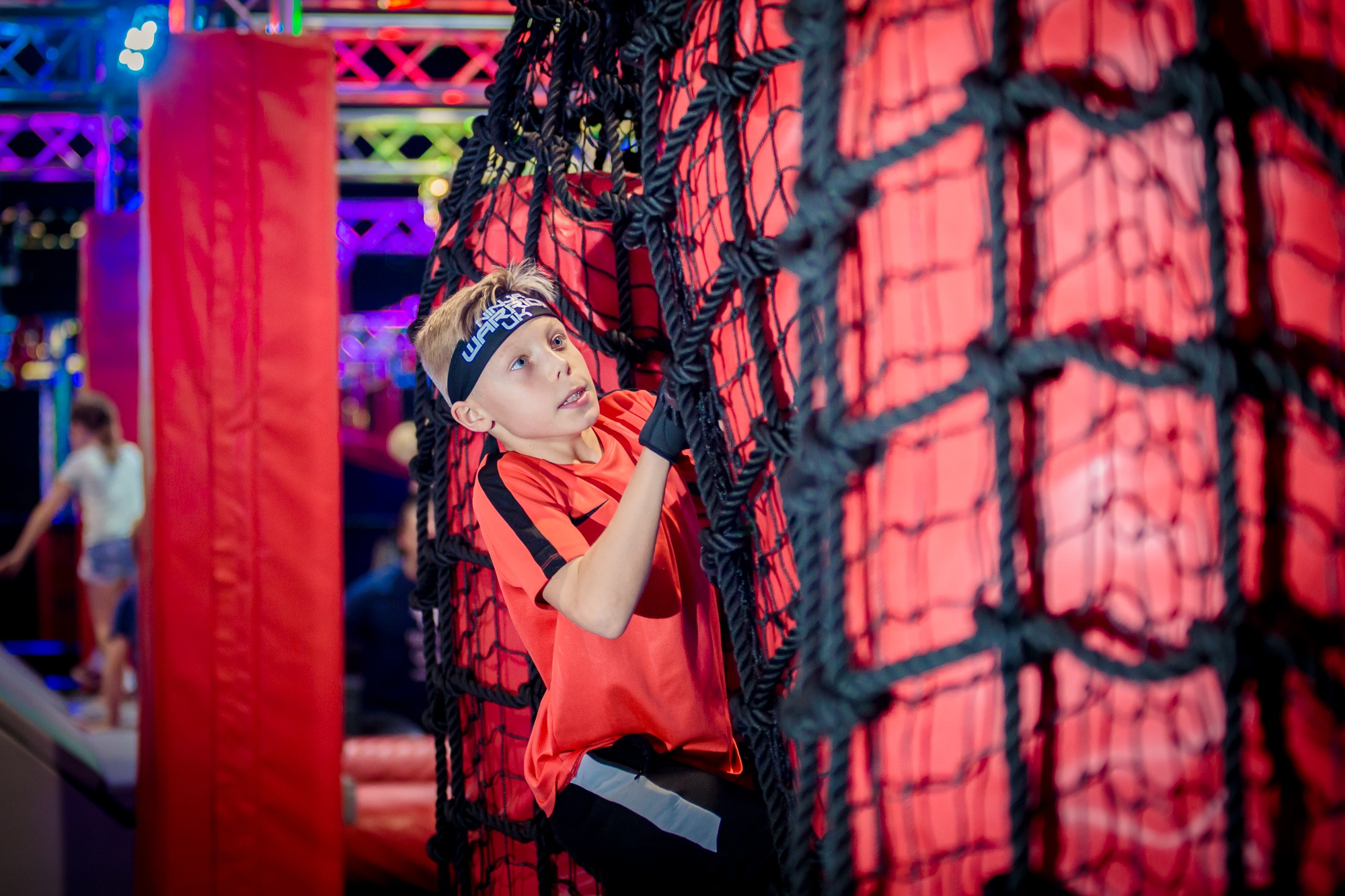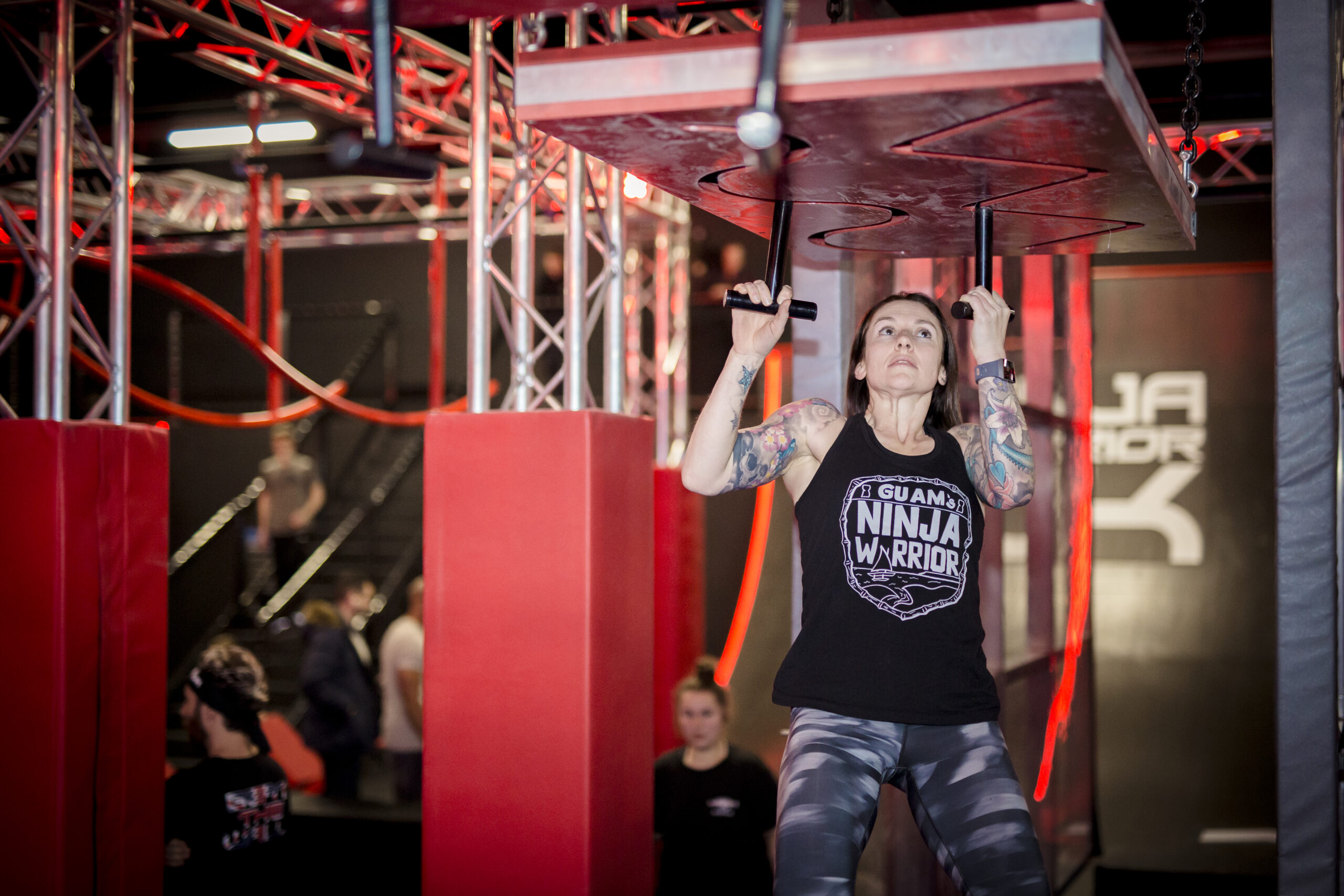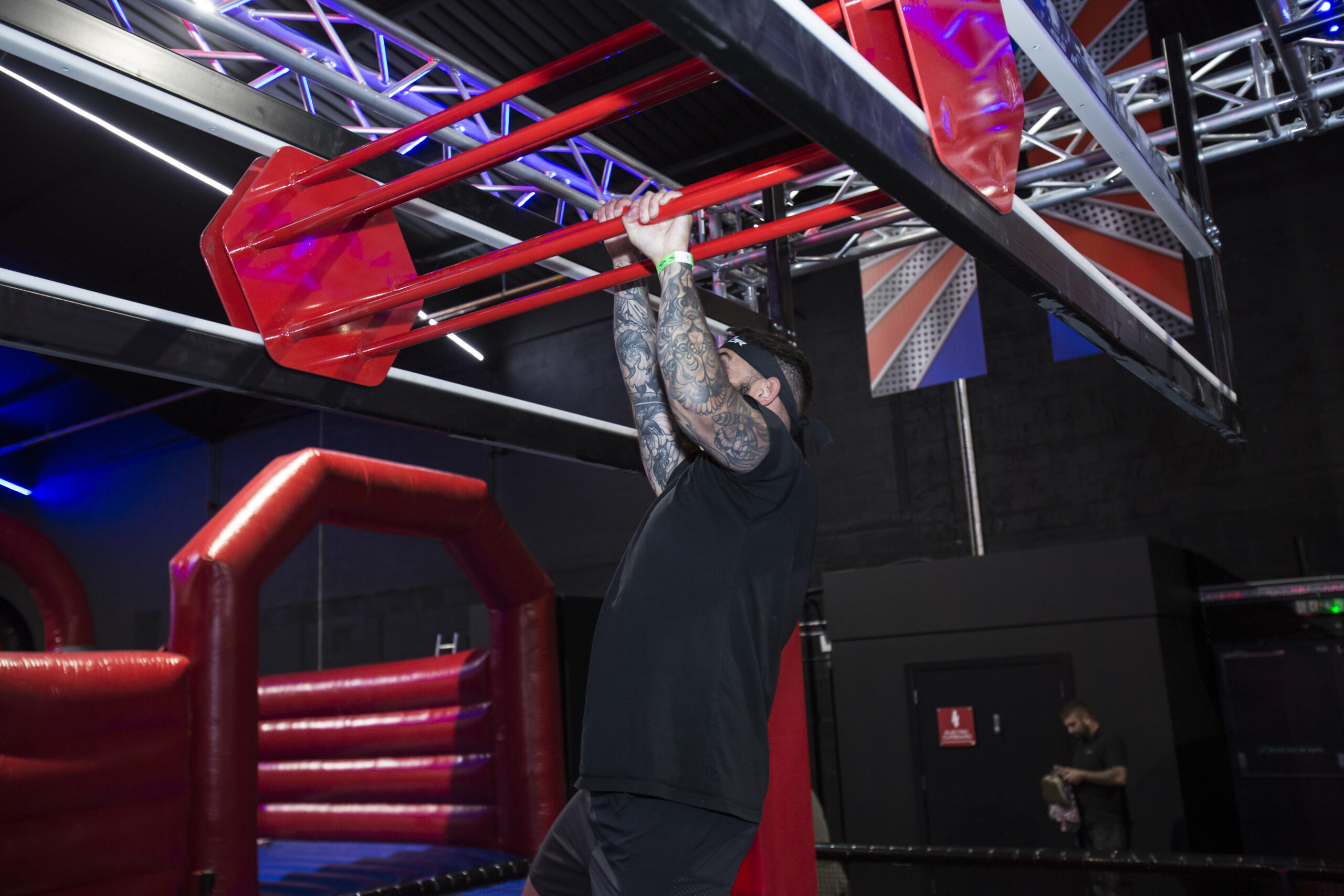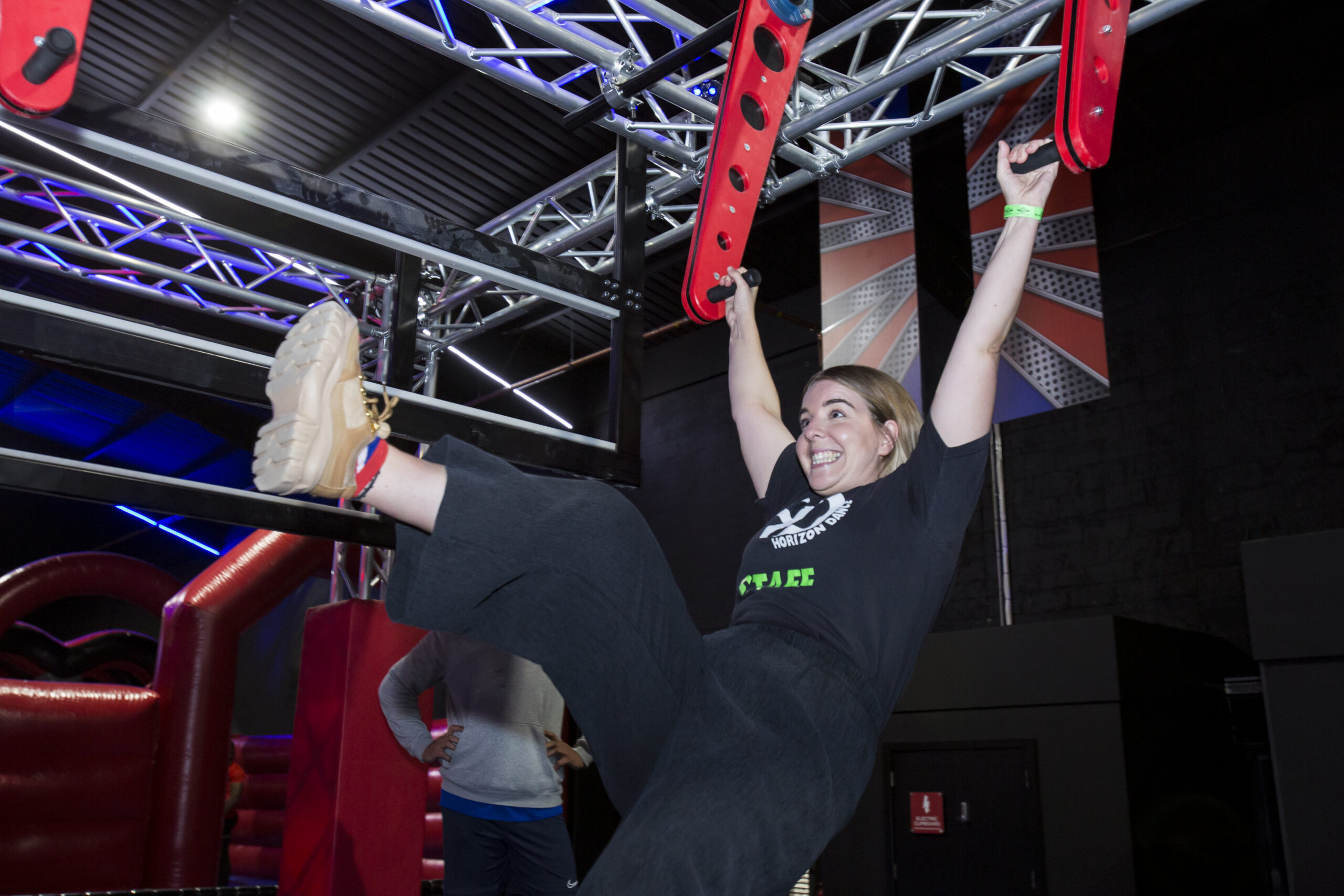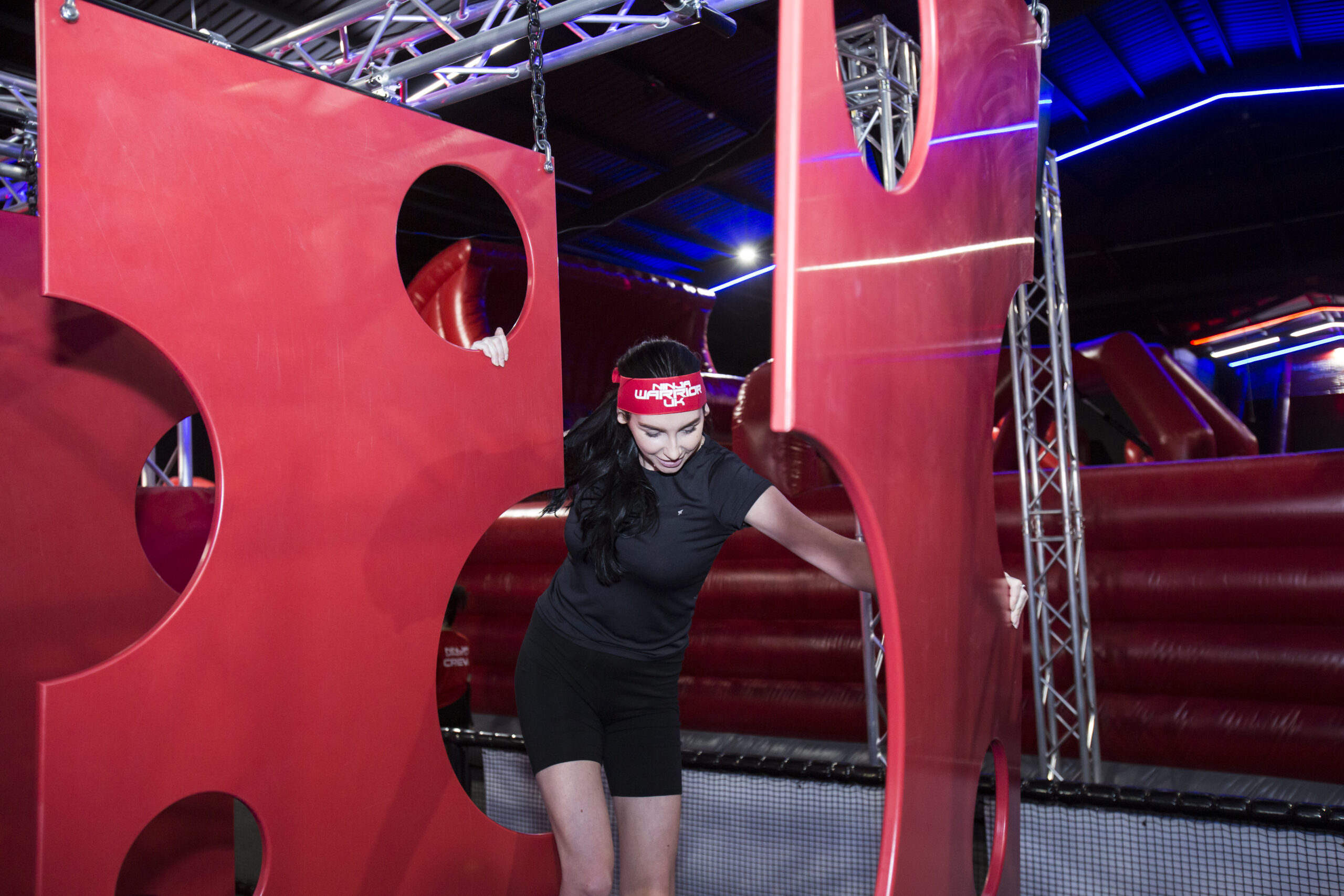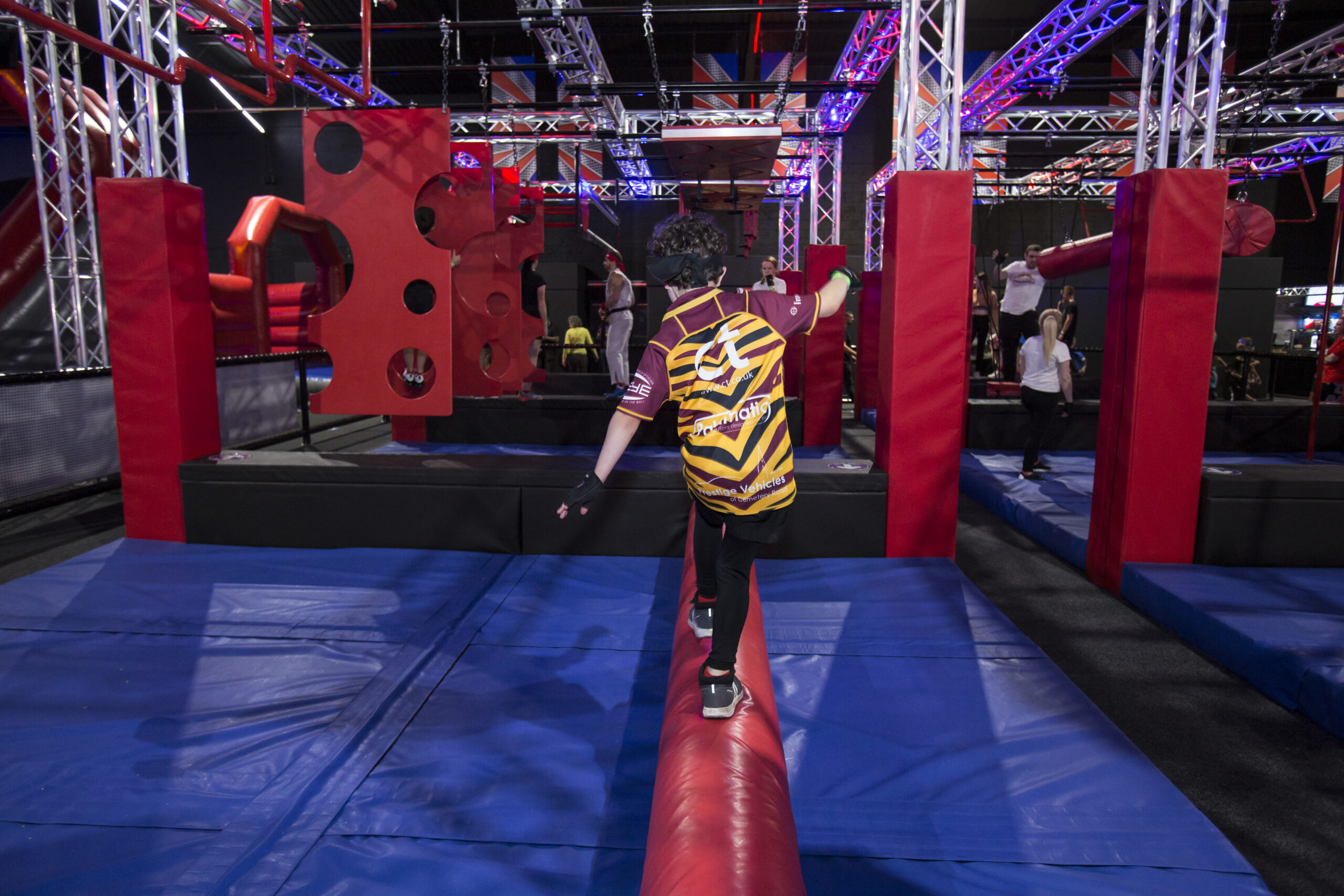 If you'd like to explore any of our services in more detail, a member of our specialist team will be happy to discuss your requirements further with you. You can contact us on the telephone number below or leave a short note in the contact form to request a callback.
info@innovationleisure.com
Innovation Leisure Ltd
Unit 14 Jenson Court
Astmoor Industrial Estate
Runcorn, Cheshire
WA71SQ